Face Equality Week 2023: 15-19 May 2023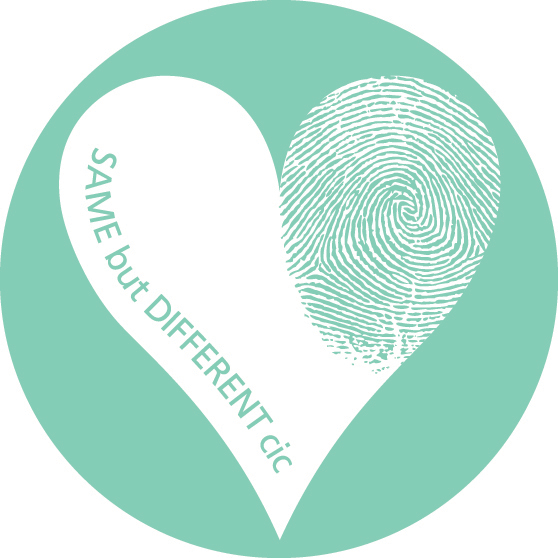 Stop the Stigma by Sharing Your #WeWillNotHide Story.
Smash the myths about visible difference. Tell the world what you love to do & what makes you who you are. Be seen. Be heard. Be accepted. #FaceEquality
Our voices deserve to be heard and our faces deserve to be seen. It's time for the world to listen, to see us, to no longer hide us from sight.
Be an ally by building solidarity for the face equality movement. You can stop the stigma by sharing #WeWillNotHide stories.  
#WeWillNotHide 
Why are we Focusing on Stigma?
Right now, constant erasure leads people with disfigurements to internalise the idea that they should be hiding, when we should be accepting what people look like, and celebrating difference.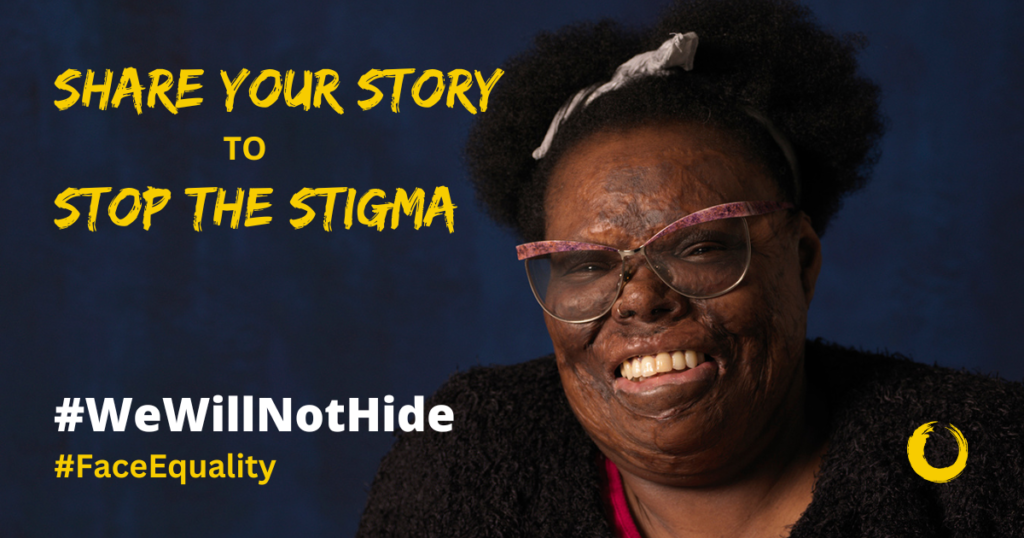 This is why the 'We Will Not Hide' campaign will bring the face equality community together to call for:  
Visibility of visible difference on the big screen. Not simply as villains or vulnerable people. 
See our Position Paper to call upon Hollywood and the Entertainment Industry to better represent this community. 
Visibility of the community on social media, where right now people are being censored or abused because there is not yet a safe space for the community to be seen, and to be free to express their truest selves.
Find our input into the United Nations Report on AI, framing this issue here. 
Visibility of real stories about disfigurement. Where we see the whole person, not stereotypical, purely medical or dramatic stories. 
Hiding should no longer have to be a coping mechanism for anyone with a facial difference. This is why this #FaceEquality week we are building solidarity around the theme of We Will Not Hide.
See the #WeWillNotHide campaign Press Release Here.
Other ways to support: 
Face Equality is a Human Right.
Background
Over 100 million people worldwide have a mark, scar or condition which affects their facial appearance. 
Throughout history, equality laws have failed to protect the facial difference community from harm. 'Ugly Laws' outlawed this community from being seen in public until the 1970s. The legacy of this systemic oppression remains today, where people with facial differences (FD) are forcibly hidden from sight around the world, but also through the absence of representation of FD on our screens and the censorship of the community on social media. 
The false notion that facial differences shouldn't be celebrated, leads many people to internalise the idea that their faces are not worthy of being seen. 
Around the world there are children born with facial differences that are hidden away and banned from attending school. Children are abandoned, or worse still, killed. These stories go unrecorded and untold.  
Misconceptions and superstitions around facial differences not only reinforce stigma but lead to these sorts of human rights violations. Together, we can change this. 
There is a way to prevent discrimination. Research into the best way to counteract any kind of stigma, be it related to illness, sexuality or background, all leads to the same conclusion; the need for human connection through finding common ground. That common ground for facial difference is knowing that we all feel societal pressures to look a certain way, but this is not what defines our worth.