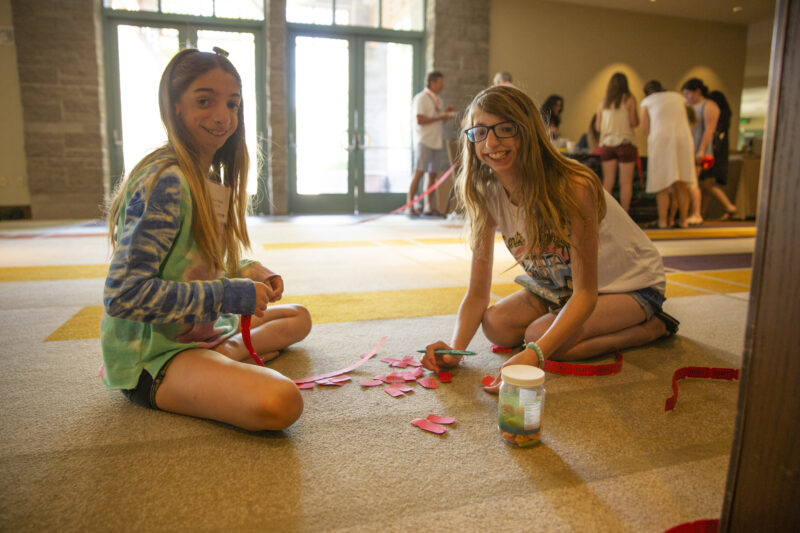 Kara Jackman, CCA Kids Marketing & Communications Coordinator
Children's Craniofacial Association began celebrating Cleft and Craniofacial Awareness month in June! We ended the month of June as we always do, with our Annual Family and Educational Symposium. Throughout the month of July, we shared stories, images, and videos from those special four days that last a lifetime. In addition to our posts about Retreat, we also shared some facts highlighting information and treatment tips for cleft lip and palate. Knowledge is power as we fight for acceptance. We equip our followers well, directing them to resources on our website posted with images of happy, thriving kids. 
Sprinkled in between these fact cards and retreat reminiscences have been stories that contributors shared on our blog, or via The Mighty. Sharing our stories allows us to take control of our narratives so we may steer public conversations in a more positive direction. We need to believe in hope, acceptance, and kindness are out there waiting to be grasped. We see it through our kids sharing their stories in schools, young adults writing from their hearts, and their friends fundraising for our cause. Last month we shared a story about a group of girls that held a pop-up fundraiser that earned $147 in donations. How amazing! 
Yes, we are called CCA Kids, but we still strive to support and listen to the teens and young adults because their lived wisdom has a place in raising awareness for our children. And well, because they need support, too. This month we posted an essay written by Ashley Barbour, in the hopes that it would give parents some hope for their children's future, and our kids a role model in which to aspire. Ashley writes about seeing another child with her facial difference, "In that moment I realized I might be able to offer something important to this community: the knowledge that your little ones will grow up and will be okay."   Writing is such a powerful tool to help process our emotions, thoughts, and behavior after we have an experience that touches us deeply. Reading Ashley's words let's our readers know they are not alone, and never have to be every again. In her words, "it will be okay."
Through our social media, we always aim to inform and lift people up.  Our primary goal is to increase acceptance, making face equality a reality for people in the United States and across the world. We hope to accomplish this goal, one post at a time. It is a privilege to be part of this global alliance striving for change for those who live with rare diseases and facial differences. 
Let's make #CleftandCraniofacialAwarenessMonth every month.